Client:
Chicago Coalition for the Homeless
Year: 
2021
 Role:
Full-Stack Designer
Let's re-design the Chicago Coalition for the Homeless website.
While scrolling through the CCH website, I noticed that there was a lot of information placed on the website that was either placed in the wrong category or could have easily been condensed. This project aimed to identify a local non-profit and conduct user usability research to help improve the interface and make it more accessible and easier to navigate in a short span of time.
During this process, I thoroughly observed the website and noted some key things that I believe could be changed and lacked accessibility. From there, I conducted a competitor analysis with three different non-profits and pointed out the features and designs that I found successful on their website, on top of what might be lacking on their website.  After that,  I started to conduct the trends analysis, and with this, I used a hot map to see which buttons on the site received the most traction.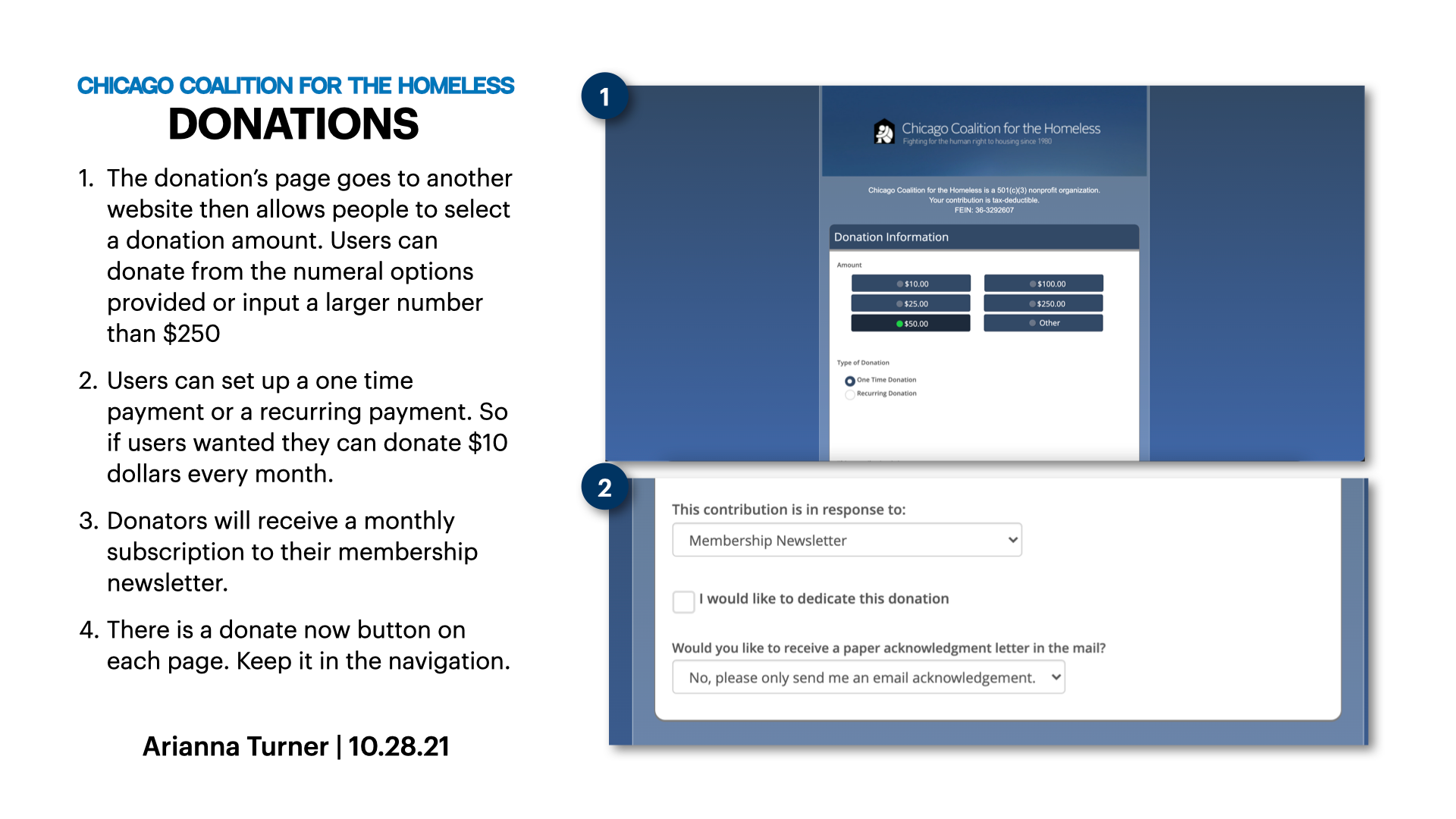 Card sorting and interview results.
I conducted testing with three different users on the functionality of the current Chicago Coalition for the Homeless website. Questions I asked to help guide the users include: (1) Are standard elements (such as page titles, website navigation, page navigation, and privacy policy) easy to locate? (2) Is the color contrast across the website enough to make all of the content accessible? (3)  Are the pages simple to scan on screen? Do headings and subheadings break them up? Are the paragraphs short? 
After eight weeks of conducting user research and creating various prototypes, it's time for you to test the mobile re-design for the Chicago Coalition for the Homeless!